Lookup Arrests, Most Wanted, and Police Records in Hayward , CA. Results:: Arrest Records, Jail Roster Info, Warrants, Mugshot, Dates, Charges, Dispositions, Warrant Number, Bond Amount, Race, DOB, Eyes, Height, Weight, Sex, Age, Hair
Hayward City Information
Hayward is a city located in Alameda County, California, United States. According to the United States Census Bureau, the city has a population of approximately 149,393 people and a total area of 63.7 square miles (165 km2).
City Council
The city of Hayward has a city council form of government. The city council is responsible for the legislative function of the City. Some of the functions of the city council include reviewing public policies and adopting policies responsive to the city welfare. Minutes discussed at the council meetings can be accessed by visiting 
The city council has a total for seven council members elected by the city residents. General Municipal Election in November of even-numbered years, council members include Mayor Barbara Halliday, Council Member Sara Lamnin, Council Member Francisco Zermeno, Council Member Marvin Peixoto, Council Member Al Mendall, Council Member Elisa Márquez and Council Member Mark Salinas.
City Hall
777 B Street
Hayward, California 94541
Crime statistics
The overall crime rate in Hayward, CA is 5% higher compared to the average crime rate in California and 12% higher than the national average. Looking at crimes involving violence, the city has a crime rate that is 17% lower than the national average and 55 lower than the national average. When comparing property crimes, the city's crime rate 9% higher compared to other cities in California and 15% higher than the national average. In Hayward one has a 1 in 32 chance of becoming a victim of crime, making the city safer than 30% of the cities in the United States. Compared to the previous year, the overall crime rate in Hayward has decreased by 10%.
Police Department
The Hayward Police Department is responsible for maintaining law and order, and making Hayward a safe place to live, learn, work and play. The department has a workforce of 300 including sworn and professional personnel, the workforce is divided into four main divisions Patrol division, Investigations division, Special operations division and Support services division. Chief Mark Koller is the current Interim Chief of Police.
Warrants and Bail
Warrants can be accessed by visiting the records division of the police department's website. Offenders arrested in Hayward can be located by checking through the
or by calling (510) 394-0021. Inmates can post for bail in three main ways; these include Bail bond under the California Penal Code – Section 1276, Cash bond under the California Penal Code – Section 1269 and Property bond under the California Penal Code – Section 1276.5.
Hayward Police Station Address: 300 W Winton Ave, Hayward, CA 94544, United States
Welcome to the official Facebook page for the Hayward Police Dept. Please do not use Facebook to report emergencies or crimes. Dial 9-1-1 for emergencies or 510-293-7000 for non-emergencies or suspicious activities. The Hayward Police Department is accredited by CALEA, Commission on Accreditation for Law Enforcement. It is recognized in the top 1% of U.S. law enforcement agencies for professionalism and organizational excellence. HPD has an authorized strength of 191 sworn police officers and 112 professional staff serving a population of 149,000 citizens. Hayward is known as the "Heart of the Bay." Lauded as one of America's most diverse cities it is the third largest city in the East Bay.
Hayward Police Department1 week ago
Junior Giants Leagues

Entering its 24th year, Junior Giants is a free, noncompetitive and coed baseball program. Over 25,000 youth across California, Nevada and Oregon participate annually. The program offers equipment, uniforms, program incentives and coaches training.
2 months ago We have officially launched our Text 911 Program. To report an emergency, Call us if you can. If you can't, send us a text. https://t.co/YZYS63lrBa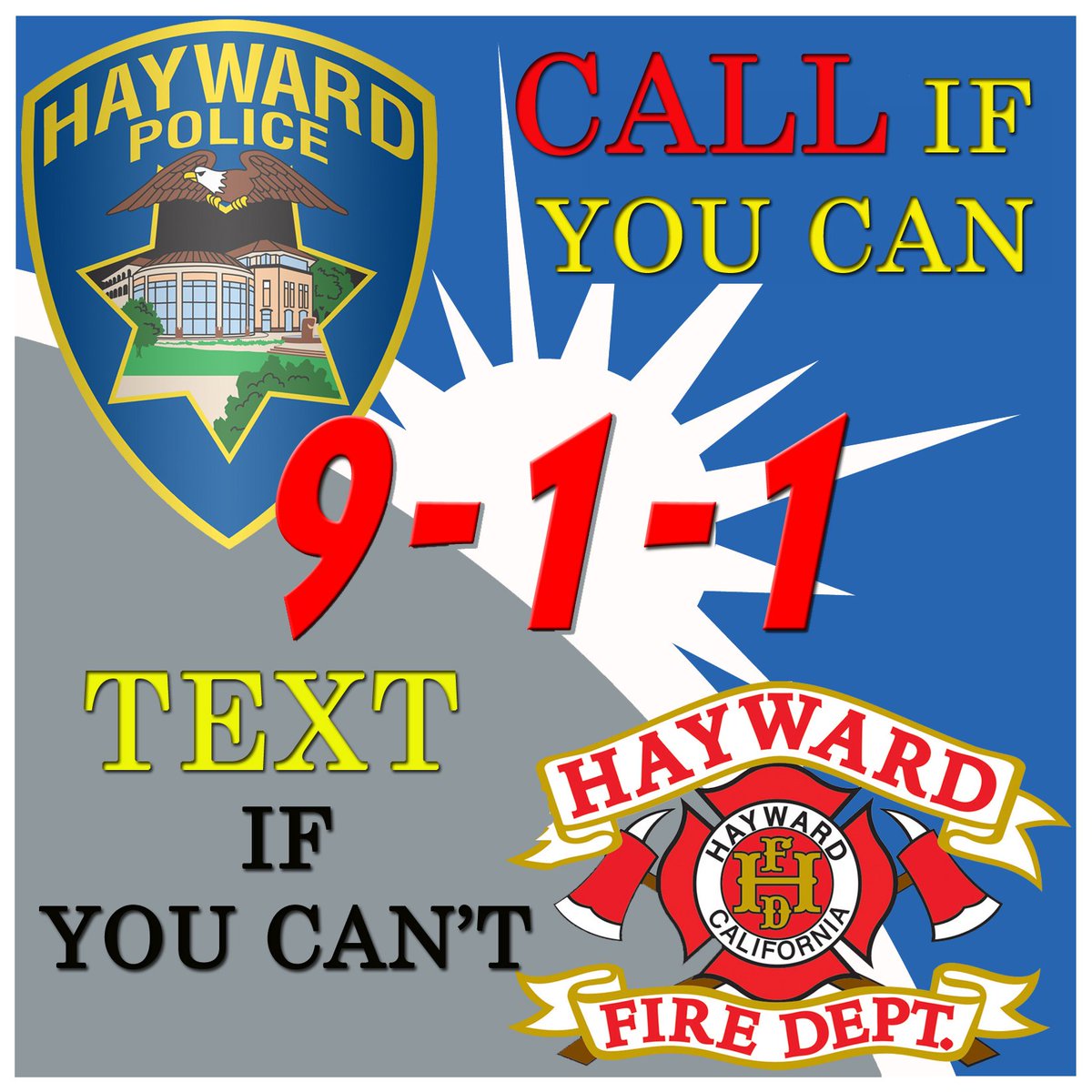 3 months ago Construction crews in the area of Huntwood/Austin accidentally punctured a gas mainline. This area is being blocked off to allow crews to repair the line. Hayward Fire Department is asking neighbors to shelter in place or immediately leave the area if you smell a strong odor. https://t.co/e3U8Xpf04d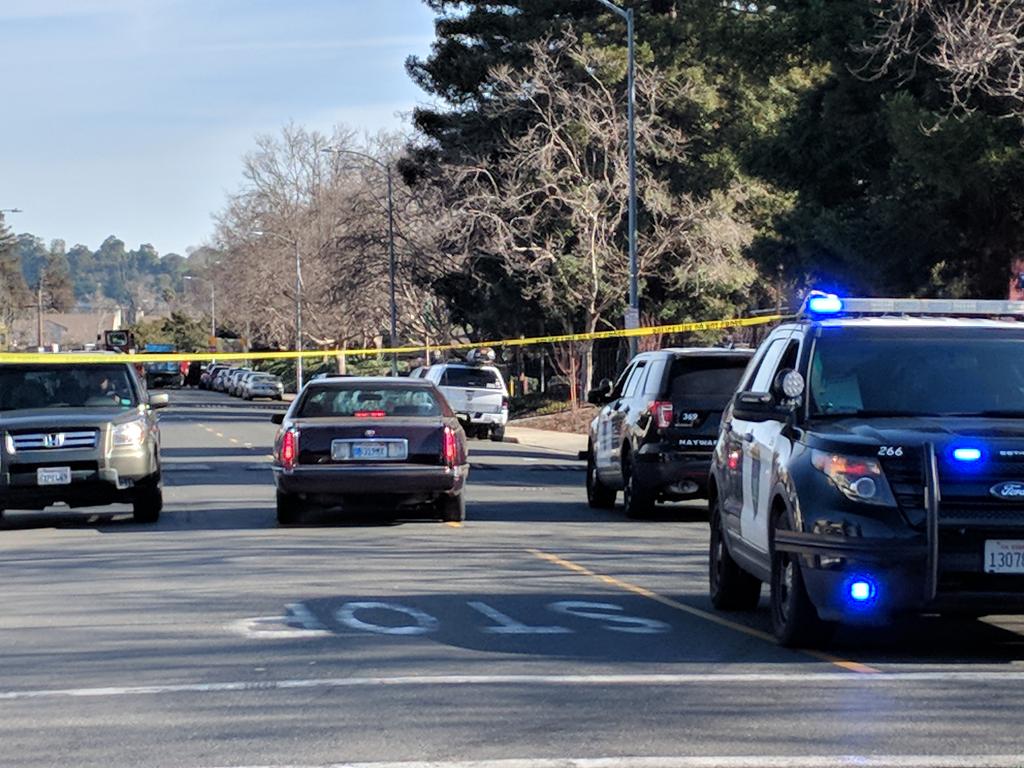 3 months ago Fans Don't Let Fans Drive Drunk - Have fun watching the Super Bowl, but don't drive if you are impaired. https://t.co/6kFn0KOjgW