Look up Arrests, Most Wanted, and Police Records in San Francisco, CA. Results:: Arrest Records, Jail Roster Info, Warrants, Mugshot, Dates, Charges, Dispositions, Warrant Number, Bond Amount, Race, DOB, Eyes, Height, Weight, Sex, Age, Hair
San Francisco Police Station Address: 1245 3rd St, San Francisco, CA 94158, USA
The San Francisco Police Department was founded in 1849, amid the turmoil of the California Gold Rush. The police department of that time consisted of one marshal and 12 police officers. Today's force consists of just under 2,200 sworn officers and several hundred civilian employees. The uniform patch was adopted during the mid 1950's and was originally worn by the Traffic Bureau. It was later designated as the emblem of the Tractical Squad in the late 1960's and was formally adopted by the entire department in 1970. The emblem depicts the mythological bird called the "Phoenix," which like the city itself rose from the ashes after the 1906 earthquake and fire. The motto means "Gold in Peace, Iron in War."
San Francisco Police Department shared their video.4 days ago
San Francisco Police Department

Join San Francisco Police Department in supporting Walk MS: San Francisco on Sunday, April 22, 2018! Ending multiple sclerosis for good will take all of us. Walk MS helps us team up with friends, loved ones and co-workers to change the world for everyone affected by MS. Together, we become a powerful force. This year's event begins April 22th at 8am at Embarcadero Plaza. For more information on registering or supporting SFPD's "Walking The Beat" team, please visit walkms.org.
2 days ago #SFPD is at Embarcadero Plaza this morning to support #WalkMS #SF! Join us and hundreds of volunteers in the fight against MS! https://t.co/li64d3MIQb https://t.co/PBMwsGlVQ2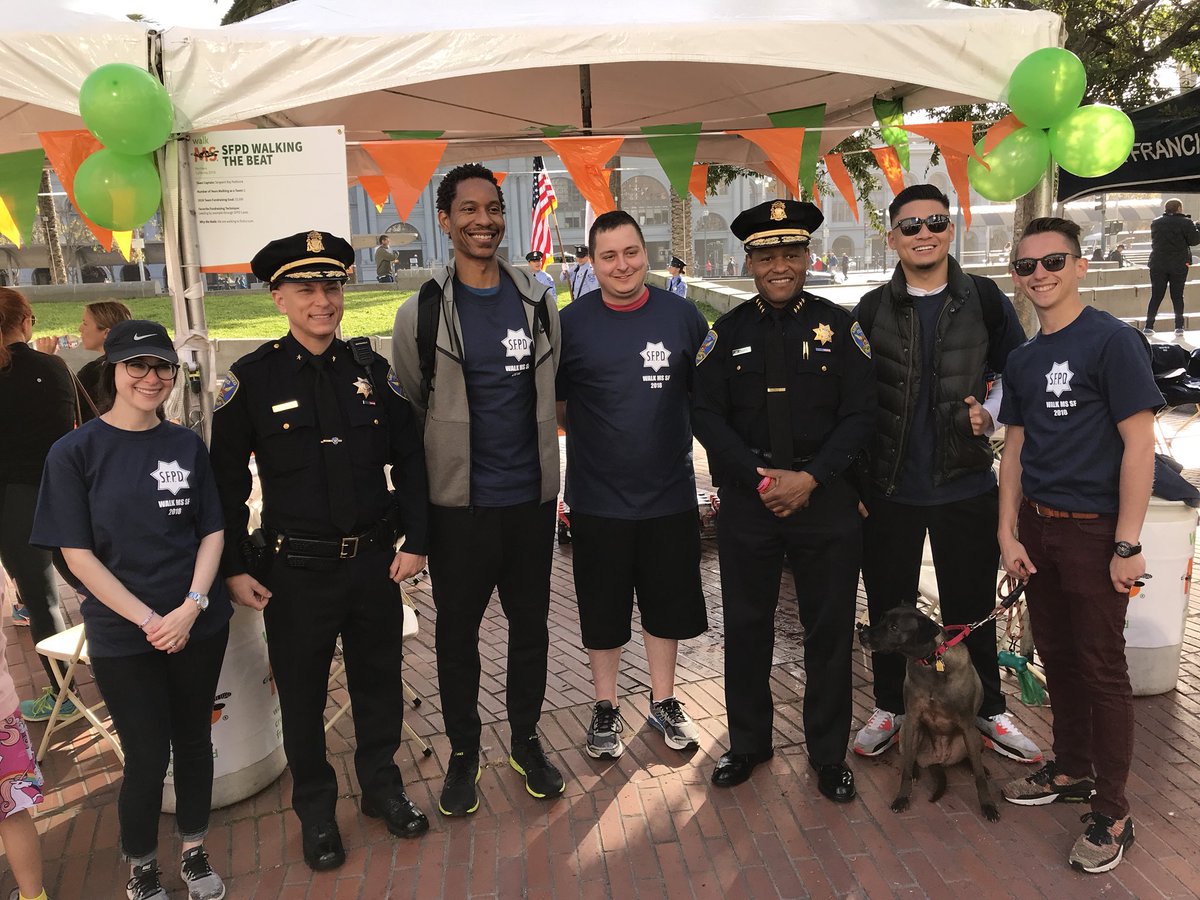 2 days ago Join #SFPD in supporting Walk MS (Multiple Sclerosis): #SF 4/22/18 8am Embarcadero Plaza. Ending multiple sclerosis for good will take all of us. For more information on registering or supporting SFPD's "Walking The Beat" team, please visit > https://t.co/li64d3v7YD https://t.co/eIjeVg9RVd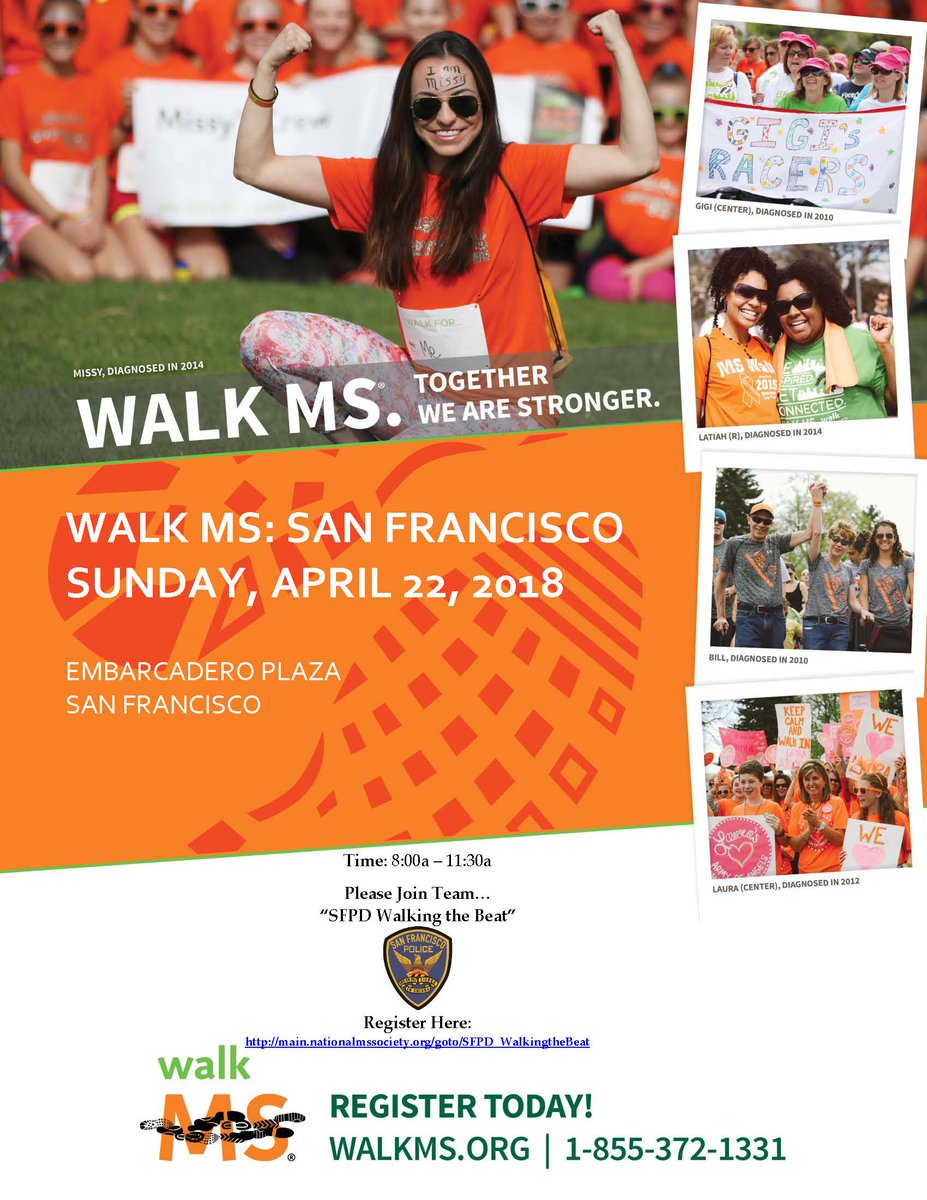 3 days ago !HAPPENING NOW! Healthy Kids Day! Free Event from 11am to 2pm at Sunnyside Elementary School - 250 Foerster St. Join @SFPDIngleside ! #SFPD #SF https://t.co/kFlZbDDaKj