Look up Arrests, Most Wanted, and Police Records in South San Francisco, CA. Results:: Arrest Records, Jail Roster Info, Warrants, Mugshot, Dates, Charges, Dispositions, Warrant Number, Bond Amount, Race, DOB, Eyes, Height, Weight, Sex, Age, Hair
South San Francisco Police Station Address: 33 Arroyo Dr, South San Francisco, CA 94080, United States
The men and women of the "Industrial City" law enforcement team welcome this opportunity to bring you information we believe will provide valuable insight into the human resources and operational capabilities of our agency. Our department has always been a responsive and caring organization. Community oriented policing - working with our community to prevent crime and solve community problems - is an established practice in South San Francisco. We believe the well planned use of modern technology is essential to the success of our efforts and this contribution to the World Wide Web is just one part of our total program. We encourage comments and suggestions about the material we have presented - or omitted - so we may better address the informational needs of the citizens of our community.
South San Francisco Police Department shared CHP – Golden Gate Division's video.1 day ago
CHP – Golden Gate Division

ENOUGH IS ENOUGH | CHP LAUNCHES DUI ZERO TOLERANCE CAMPAIGN This video of an impaired driver colliding with a CHP cruiser and officers illustrates just how incredibly dangerous DUI driving is to everyone on our highways, especially CHP Officers who are frequently exposed to traffic in the service to the public. What is even more disturbing is that this video is just one example out of many in recent weeks where impaired drivers have crashed their vehicle into CHP patrol vehicles and CHP personnel. The California Highway Patrol is launching an anti-DUI campaign. In the past 27 days, five CHP officers have been struck by other vehicles while servicing motorists on the freeway. Out of the last five collisions involving CHP vehicles in the San Francisco Bay Area, three were DUI related. These DUI related crashes resulted in the fatal injury to CHP Officer Andrew Camilleri and injuries ranging from minor to moderate to three other CHP officers. The two other collisions involving CHP patrol vehicles were not DUI related. In those crashes, one was caused by an errant speeding driver and the other by an elderly driver who drove on the freeway shoulder before impacting a parked CHP motorcycle officer. "All of the collisions could have been prevented through responsible driving by the motorists," said Golden Gate Division Chief, Ernie Sanchez. Driving under the influence of alcohol and/ or drugs is against the law. Effective today and through January 31, the motoring public can expect to see the CHP out in force, looking to apprehend impaired drivers before they injure or kill themselves or other innocent motorists. As a show of force, all available personnel, including command staff, middle managers, supervisors, and officers have committed to proactively patrol all state highways with a zero tolerance approach to drunk and/ or drugged drivers. Through funding support of the Office of Traffic Safety, CHP task forces will "rove" San Francisco Bay Area freeways looking for impaired drivers. "The CHP has lost one officer, another is in the hospital with two broken legs, and two others have been sent to the hospital, all because some drivers chose to be irresponsible. It is not common that the Chiefs and command staff go out on patrol to arrest impaired drivers, but we intend to do just that. Enough is enough! The CHP's core mission is to save lives and prevent injuries and we intend to do just that," Sanchez said.
3 hours ago Napa County Sheriff John Robertson and his command staff came to San Mateo County this morning to personally thank San Mateo County law enforcement personnel, including officers of the SSFPD, for their assistance during the recent Napa/Sonoma County fires. https://t.co/WTmkpr9EyF https://t.co/eRxi57rJr9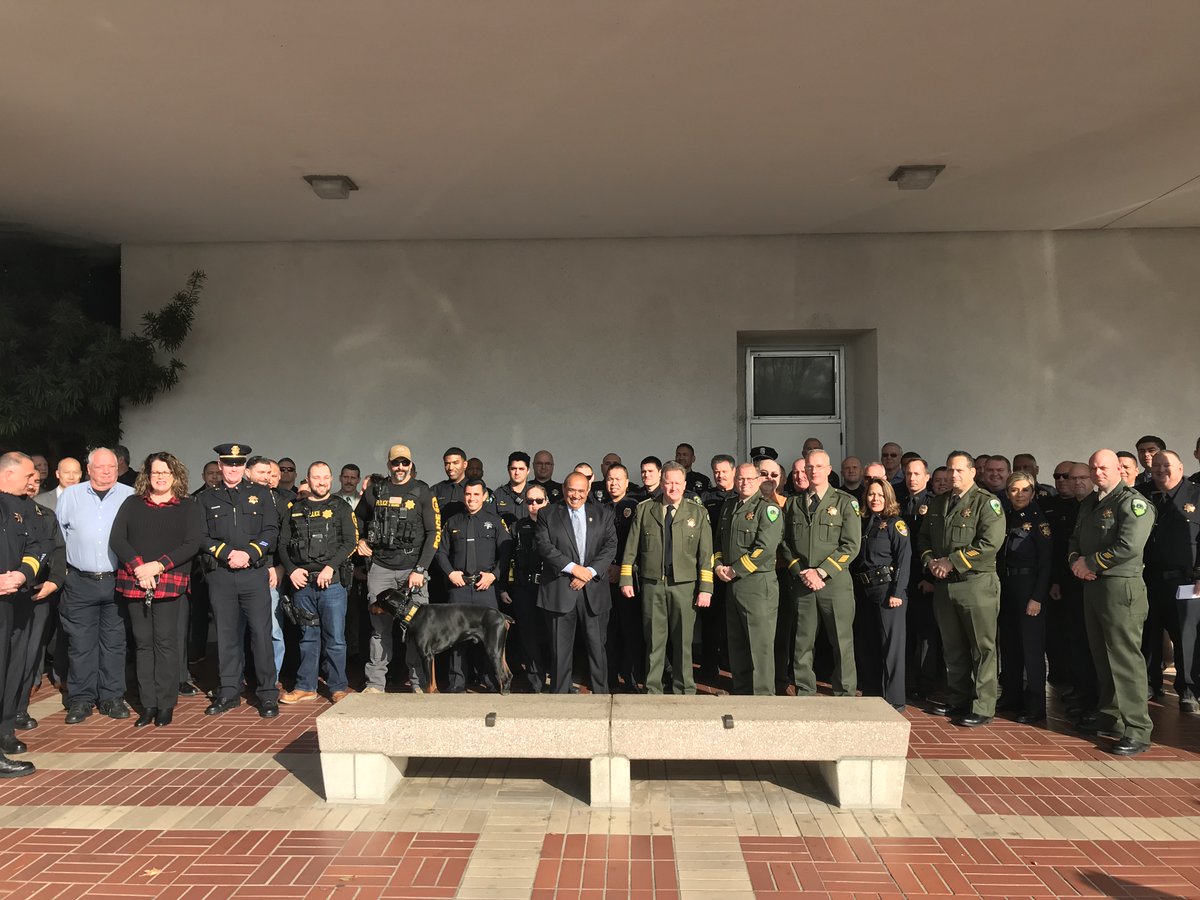 1 day ago Our hero has returned!!! The South San Francisco Police Department family is thrilled to announce that Motorcycle Officer Robby Chon returned to work today on a light-duty status. https://t.co/olmTR938hM https://t.co/PKKNjXotMn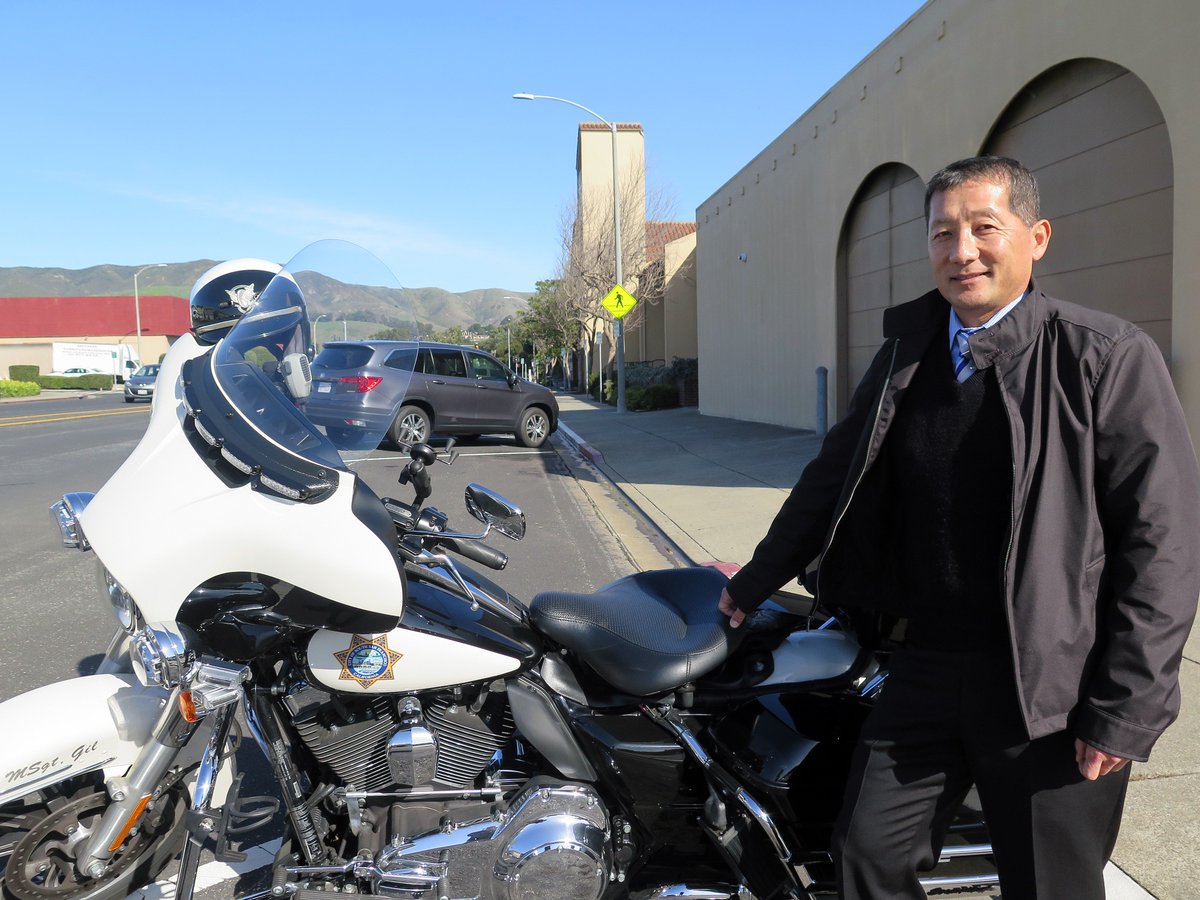 4 days ago K9 Ares was born in Europe on January 19, 2009. He has served the South San Francisco Police Department for 7 1/2 years alongside his handler Officer Rebecca Dabney. Although he is 9 years-old, he has not slowed down and still loves his job. Please wish him a Happy Birthday! https://t.co/rwTh9roSFt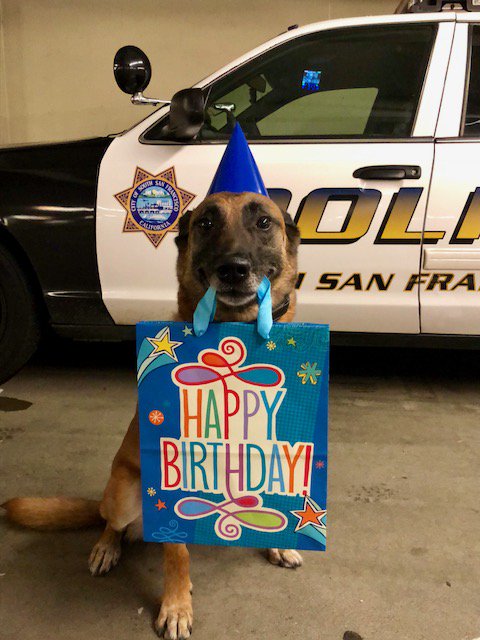 6 days ago The SSF PAL and SSFPD Explorers would like to invite you to the PAL's annual Boosters Dinner Dance at The Elks Lodge on Friday, 2/2/18. https://t.co/t9otzkWaKS https://t.co/HTd3JcmOyR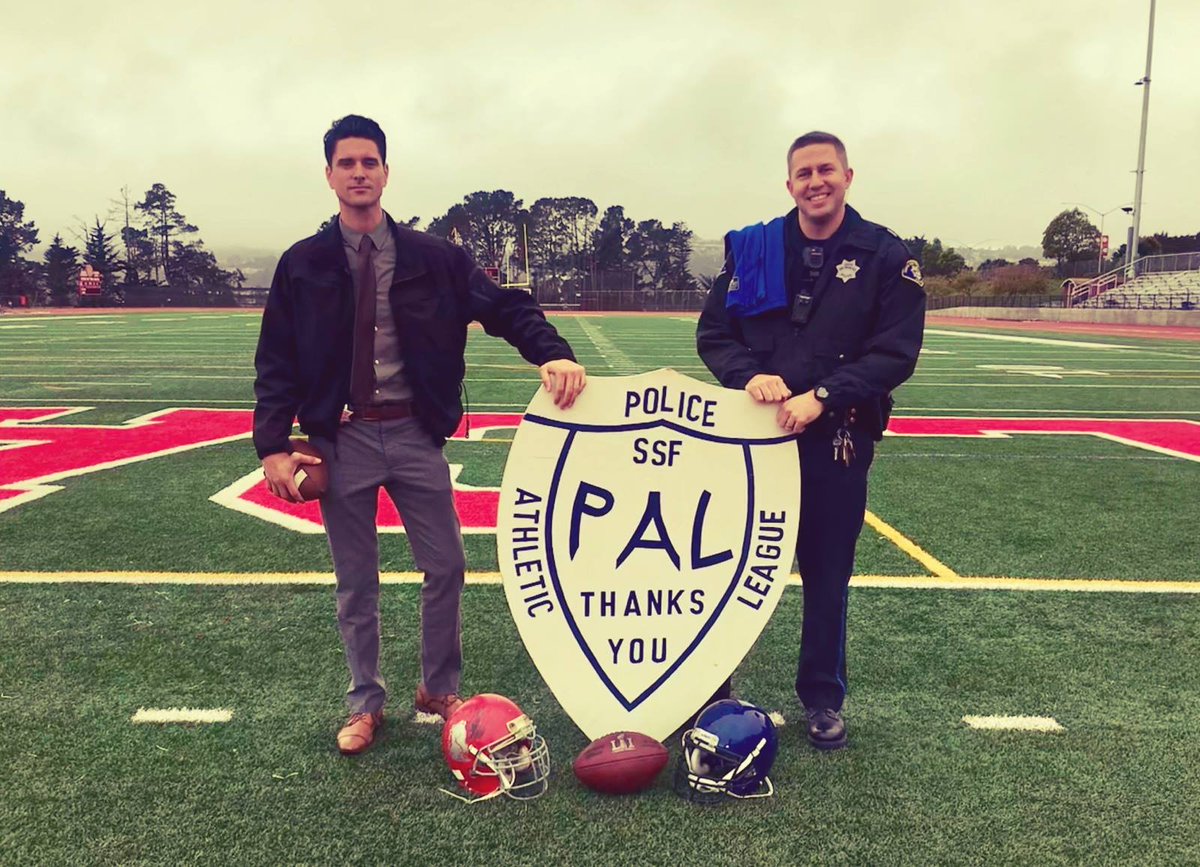 1 week ago South San Francisco Police Association's 16th Annual Saint Patrick's Day Celebration Dinner on Sunday, March 4, 2018 at SSF Conference Center. https://t.co/krqOCkiNoO https://t.co/1cV32bXHuR