Search for Inmates on the Jail Roster in San Francisco County CA. Results: Type of Arrest, Charges/Bail, Projected Release, Arresting Agency, Next Court Date, Mailing Address, Mugshot, Booking Number, Aliases, Visiting.
San Francisco County Information
The census in 2010 recorded a total population of 864,816 people living in the area and named after ST. Francis of Assisi. The county was founded in 1776 and the total area is 864,816. This is the second most-densely populated county in the United States. The county office is responsible for handling the safety and security of its citizens. They are able to do this by having departments like probation, emergency department, auditor, attorney, and Sheriff's office.
Sheriff's office
The Sheriff's department civil division is the one that carries out all judgments that happen in the court. The address of the Sheriff's office is City Hall, Room 456 1 Drive Carlton B. Goodlett Place San Francisco, CA 94102 and the phone number is 415-554-7225
The e-mail address is sheriff@sfgov.org
The Sheriff's department has the staff to serve the civil processes in the county and look after its citizens
County courthouse
The Superior Court civil division is responsible for the lawsuits that are non-criminal in individuals and corporations that brought, enforced, redressed, or gave protection to private rights. The biggest division in the Superior Court, which is the civil division, is the one that does trials, and manages filings.
The court aims to contribute to a safe and fair San Francisco for everyone. They want to give a high quality, culturally competent service to everyone. They are compassionate, respectful, supportive, and kind. There is procedural fairness and cross system collaboration to get help.
County jail
425 7th Street San Francisco, CA 94103
Phone number is 415-575-4410
Visitation hours:
Always call up the jail beforehand because time slots would depend on the day and where the inmate is housed. There is visitation from morning until afternoon, but always find out if visitation has not been cancelled on that day.
JAIL INFORMATION LINE – (415) 553-1430
Schedule a visit online here https://sf.renovosoftware.com/app
Looking For A Licensed Bail Bond Agent in San Francisco County?
Al Graf Bail Bonds
home 859 Bryant St, San Francisco, CA 94103, USA
phone (415) 431-3333
San Francisco County Sheriff Office Address: 1011 Turk St, San Francisco, CA 94102, United States
4 days ago Congratulations to @SheriffSF Lt. Victor Sanchez, right, who graduated from Sherman Block Leadership Institute. Lt. Sanchez is pictured with his wife and @Sheriffsf Undersheriff Matthew Freeman. @CommissionPOST https://t.co/pqBqLULp26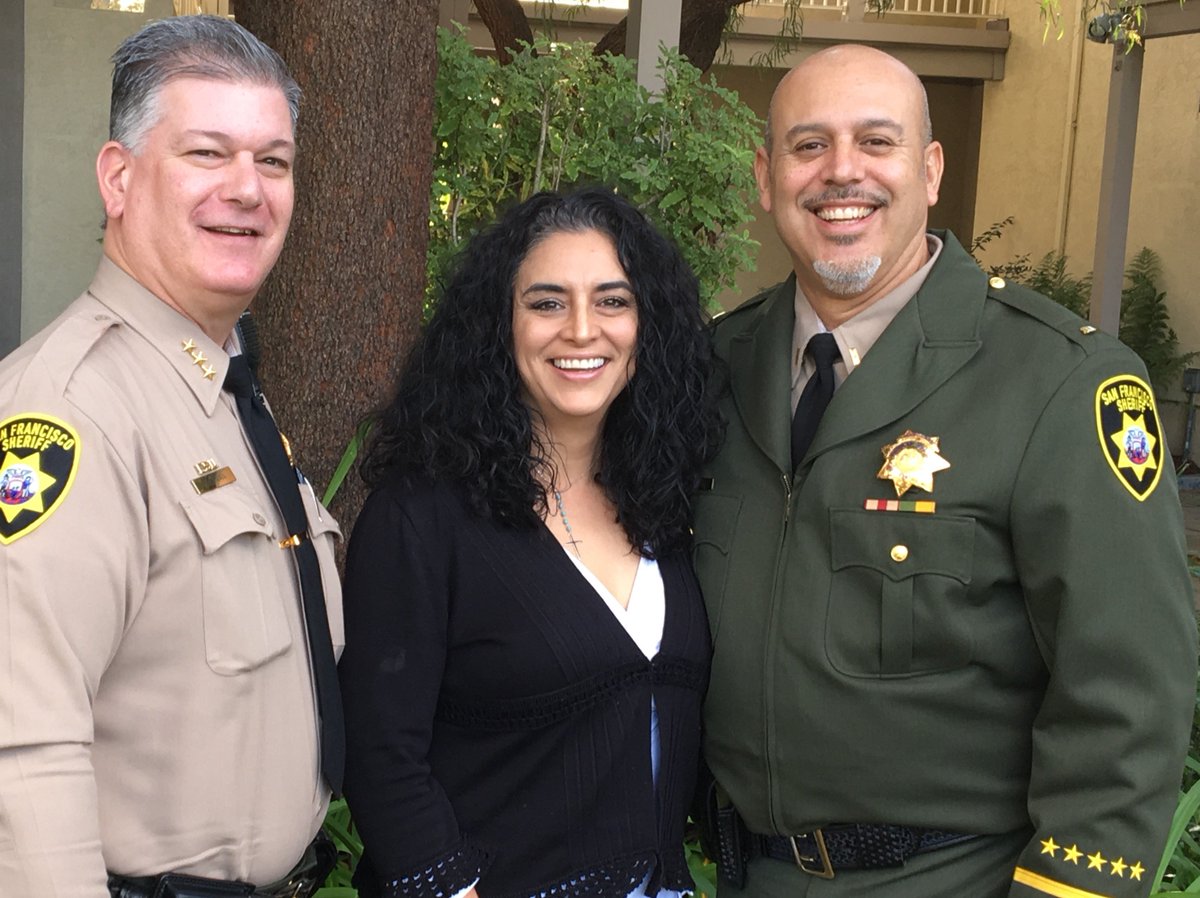 San Francisco Sheriff's Department6 days ago
Child Trafficking

Child victims of trafficking are recruited, transported, transferred, harbored or received for the purpose of exploitation. They may be forced to work in sweatshops, on construction sites or in houses as domestic servants; on the streets as child beggars, in wars as child soldiers, on farms, in trav...